We are R.A.D. Experience, Radical Auto Driving Experience, a track event provider since June 22, 2008.
Radical Auto Driving Experience aims to offer different types of motor sports such as time attack, gymkhana, autocross, drifting and drag. It assures a fun experience in a safe and controlled environment with competent staff that sticks to its grassroots origins.
We at R.A.D. Experience are primarily concerned about safety. We have a set protocol that we follow every time we have events and we are proud to say that since we have been hosting events we have ZERO LIABILITIES and we intend to keep it that way.
Our goal is to truly give you something different, a RADICAL AUTO DRIVING EXPERIENCE.
It is made for the enthusiast by the enthusiast.
Like us in Facebook!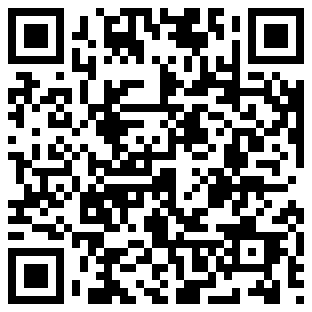 We have practice events every month, sometimes twice.
We also have annual events:
• DROP-TOP SHOWDOWN - An all miata time attack and drift event incorporation with www.roadsterdrift.com. Miata drivers from the east coast, Mexico, and Canada attended. At the same time, drivers from the Bay Area to San Diego also joined in this event. We are going on our fourth round and we have been using WSIR's Horse Thief Mile track for the past three rounds and we plan to use a new track for 2011.
• SOCAL DRIFT SERIES – An all amateur drift event incorporated with www.socal-drift.com. Amateur drivers from all over raced for top spots in a four round point series. All four rounds were held at WSIR. We plan to do more for 2011.
The results of the events were phenomenal, a true show of grassroots origin.
We are working on having our own competition, perhaps our own series this year.
We have accomplished a lot in a short time frame.
Our milestones:
• March 2009 - We are an "Official D1 Underground Feeder Series".
As an official D1 underground feeder series event provider, we are able to give our advancing top 4 drivers from each competition round an opportunity to qualify at the D1 Grand Prix Pro-Qualifying which will feed into the top 30 for the main show.
• June 22, 2009 - We turn one year old and had an opportunity to open up a small office at 26846 Oak Ave Santa Clarita, CA 91387. We had our grand opening barbeque with the drift life booth. Had a good turn out, and definitely a good time. The shop provided us with an initial backbone to start projects that would help use for the next season.
• Oct 24, 2009 - We have been invited to do a drift demo for Beyond Willow Springs. We did a seven car tandem and used one of our drag race cars as a moving pylon/pace car. There were roughly more than a thousand spectators. After the first half of the demo, R.A.D. Experience gave ride alongs to the three winners of a raffle draw and did a 3 car tandem while being chased by 2 police cars. We were the intermission for an oval track race, 90 percent of the spectators never heard of drifting before. At the end of the race people had a better understanding of the lifestyle and some of them even showed up for our practice events to spectate and ride along. We have been doing demos for them every month since then.
• December 2009 – We are privileged to move and open up a bigger shop at 7819 Sepulveda Blvd. Van Nuys, CA 91046. This shop provided us more opportunities to help out the scene. We are now doing engine swaps; fabricating D1/Formula D spec cages, bash bars, steering angle modifications and a lot more.
• Jan 30, 2010 – We once again we have been invited to do a drift demo. We are doing it for the ChumpCar – North America's home for $500 race cars and 24 hour endurance road racing. This series is for gear-heads; for people who love driving and driving fast. It's for grassroots race teams and almost-race-ready cars. ChumpCar is a throw-back to the era when racing was fun and cheap… when bondo beat carbon-fiber; when a crescent wrench was the most valuable tool in your box; when home-made engineering made everyone sit up and take notice; and when adding a little theme to your car didn't get you laughed out of the pit. Those were good times… and they're back.
• Jan 30 and 31, 2010 – "DRIFT FOR MARCELO" We are holding our first event of the year and made it into a fundraising event. Marcelo is our fabricators son that passed away during the holidays. We decided to do a fundraising event to help his family out.
In R.A.D. Experience, family is very important.
• TGIDF: Thank God it's Drifting Fridays - We have started Friday night drifting at the Balcony track of WSIR. The first event was on June 11, 2010. The object of the event is to still continue grassroots driving despite the summer's heat. We had Night drifting, music, food and just had a RAD time.
• June 12 and 13, 2010 – We have been invited to do a drifting exhibition for THUNDER ON THE LOT. Thunder on the lot is an annual event consisting of a huge motorcycle show, custom classic car show, 2 stages of live music, drifting exhibition, big rig show, low rider car show, and charity fund raising. We were able to do a 12 car tandem. We had such a blast and we ended up in the AV local news.
• June 22, 2009 - We turn two years old and decided to have a private event for staff and friends. We had the whole track to ourselves for practice and fun. What a way to celebrate being two.
• COLD SUMMER NIGHTS – Since we have started Friday night drifting at the Balcony track of WSIR, why not do it Saturday night at Horse Thief Mile of WSIR? The first event was held on June 26, 2010. It is exactly the same platform as TGIDF, but better since it is on a bigger and better track. This is the first time in history of WSIR that a night event has been held on Horse Thief Mile. The first event was held on June 26, 2010.
• August 8, 2010 – We have been invited by Gymkhana Grid to do a demo. We are very fortunate to drive with professional drivers such as: Ken Block, Alex Pfeiffer, Mike Essa, and Joon Maeng to name a few. The event was held at Hollywood Park in Inglewood. It was pretty good, lots of good drivers, nice cars and lots of media attention.
• December 19, 2010 – We had a staff day at Horse thief mile at WSIR IN THE RAIN. It was a new level of challenge but after a few practice laps we go the correct line and had a blast. Another first in WSIR's history.
We plan to continue on doing what we have been doing since day one and more. Have monthly practice events for all levels of drivers; continue establishing good rapport with venues, advertisers, staff and most of all the drivers. Have our own competition, maybe organize a series. With your help we will continue to be awesome, and still stick to the true grassroots nature of RAD Experience.
This year we are planning on hosting monthly fund raising events. As the founder of RAD Experience, I see fit to fill in the need to give back to the community. And where else should we start but home? We have hosted fund raising events before and they all had good results and succeeded in reaching our goals. With your help and cooperation we can do this.
Every month would be a different charitable organization we would like to help raise funds for.
More RAD in 2011!
peace.
-Ryan F.